Is Your Data Safe?
Disaster recovery is one of the dirty jobs that most small and medium sized businesses don't pay enough attention to, or at all. It involves a set of policies, tools, and procedures to protect valuable business data. Whether you have only financial data or if your business has digital assets like records, proprietary drawings, engineering data, etc. you must protect it.
Protect it from what? Primarily ransomware but also natural disasters or accidents like fires. In the third quarter of 2020, an average ransomware ransom was over $200,000 and one in five small medium businesses were targeted. If nothing is in place to enable the recovery or continuation of vital technology infrastructure and systems following a natural or human-induced disaster, you could be facing bankruptcy not to mention litigation depending on the line of business you are in.
Rowe Group offers multiple ways to safeguard against disaster. Information is critical to keep your business growing. Let us help you identify the key factors that make your business that amazing operation that it is. A company should consider the following factors when choosing a disaster recovery site: location, time frame, cost, and resources required.
If a disaster strikes and a business has a disaster recovery plan, it can continue operations at a disaster recovery site until it is safe to return to its original location or a new permanent location. Our team can help facilitate ramping up new temporary systems if needed.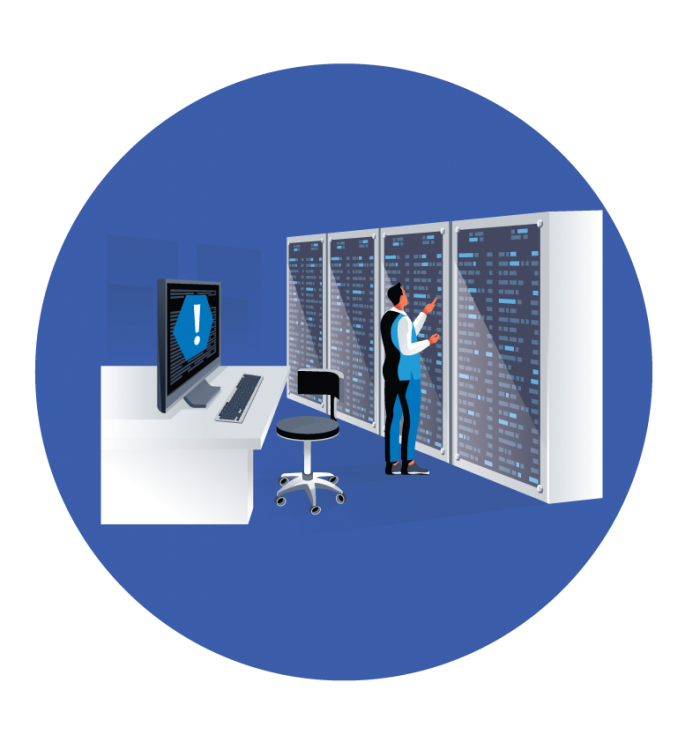 With Rowe Group by your side for Business Continuity Planning, you can
Reduce Stress about Impending Disasters - We manage all of your backup needs in an unpredictably changing world.
Rely on Rapid Recovery - We install your unique IT plan, using trusted vendor partnerships and strategic planning bringing a solution that will stand the test of time.
Protect the Entire Scope of your Business - We safeguard your data, email, systems, and more for a fast and reliable recovery.
Let our team create a custom continuity plan that can help you have peace of mind that your business will be able to operate under any circumstance.
Establish a disaster recovery plan and protect your data no matter what it takes. Disasters happen, but if you have a plan in place, you'll be better prepared to recover quickly and keep your operation running!